To me, there is nothing more beautiful than Social Networking. The concept of the whole world coming together as one is almost a magical notion. I love that people who you might never have known before are now easily accessible, people connect with long lost loved ones, and reconnect to family that they thought they had lost forever.
I am very active on my social networks, and am very responsive to comments.  You can find me regularly on the following sites:
Simone Blum |


I am on facebook daily. Post a message on my wall, email me, post some cool pictures… let me know you're around – I'd love to chat.
I am on twitter less. Because I have so many followers, make sure to @reply me, so that I can see you. I post lots of interesting news items about anything related to the internet marketing worl, but love to interact, so tweet me now!
I use Linkedin mostly for business (as it is intended).  Let me know who you are, what you can do, and how we can hep each other!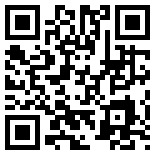 For those of you that are addicted to your smart phones, I want to remind you of a gem of wisdom that my dad uses as his email signature: "Only one of me and the phone need be smart." Ok, Ok, I can't live without my smart phone either.. hope that doesn't mean what I think it means